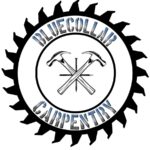 This week we have the pleasure of featuring Jason Lessor, of BlueCollar Carpentry. "I got into construction when I was about 14. My first job was with a contractor who was completing work at my neighbour's house and was looking for additional members to join his team." "Since then," he writes, "I have expanded my knowledge of construction with many different jobs. I found however, that decking was best suited for me, which is what I have been doing for the last 8 years." This is where his story begins.
CanWel: What is the history of your company?
Jason Lessor: My company, BlueCollar Carpentry, just started up this year as I thought it was time I started working for myself and do the jobs I really enjoy. I have always wanted to have my own business and I'm glad I made the jump.
I have worked for a few big businesses in the decking industry. I worked for National Decking and now I have my own business, BlueCollar Carpentry.
I have one staff member working for me right now to do al the jobs that come our way. If the project gets to a point where I need more than just two people, I have a subcontractor I can hire to help.


I will service anywhere within and around the Greater Toronto Area. One of the benefits of being in the decking industry is getting to travel around to places I may not have gone to if it wasn't for work. I love getting to see these new places and building amazing projects for whoever needs it done.
I specialize in decking, mostly PVC and composite products, but also MicroPro Sienna Treated Wood and cedar. During the winter months I specialize in basement framing, trim work, and flooring.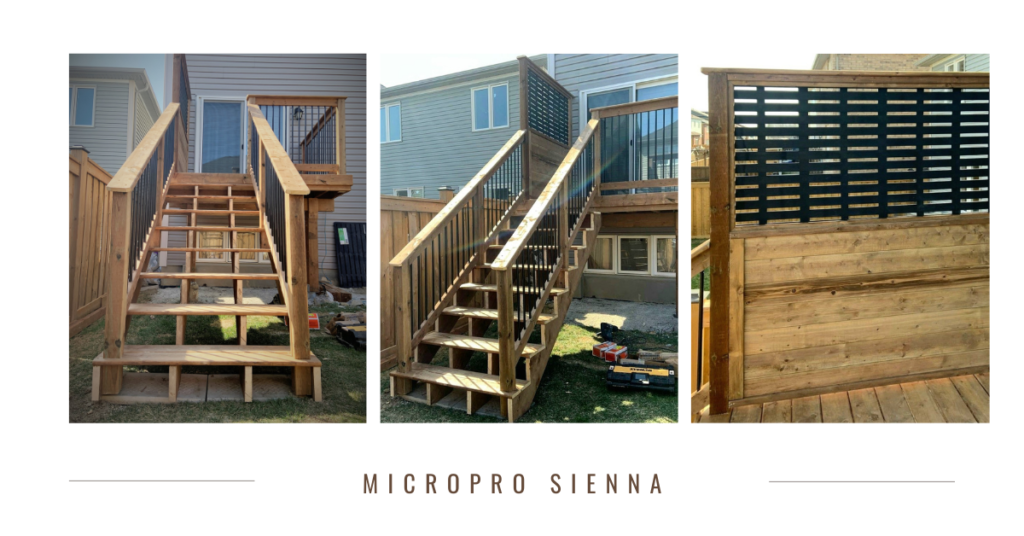 What services do you offer?
I offer building services for decks, fencing, flooring, basement framing, and trim work. I will also be working with an independent designer so we can provide 3D designs/drawings to the client if desired.
Can you tell us about one of your favourite projects and why?
One of my favourite projects that I have completed in the past would be one that I did a few years ago. It was a PVC deck with black walnut inlay with a sandcastle border. We had some remote drop-down screens, built-in fireplace covered in Fusion Stone and a fake ivy wall. It also included a nature cast kitchen underneath the deck and some frosted glass privacy screens. This project really had everything in it. I loved how it turned out and the customer was also extremely happy with the results.
Why do you work with . . .?
Railing is another key feature to any deck. Century Railings is an aluminum railing system that can really make a project stand out. It has turned into the "go- to" railing when a client inquires about aluminum railings.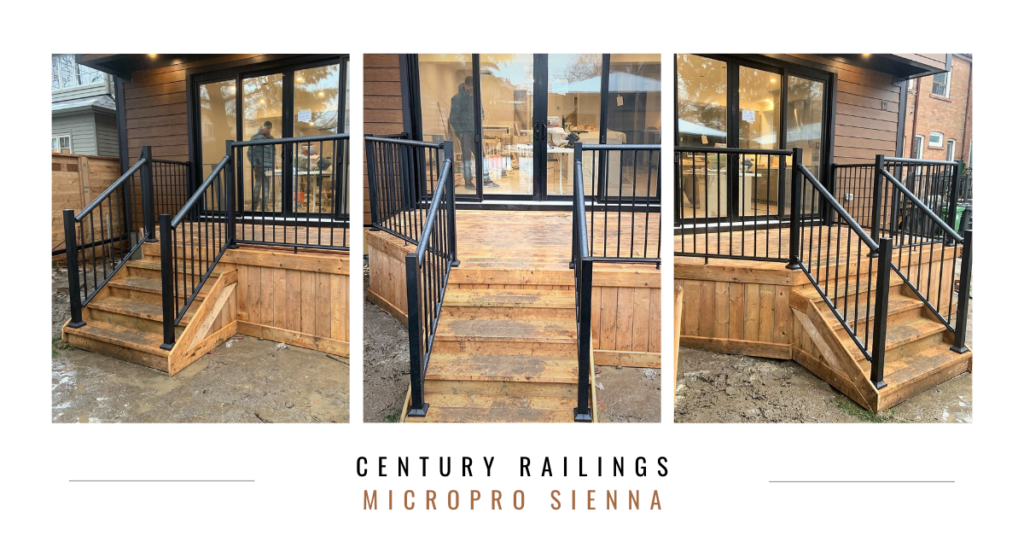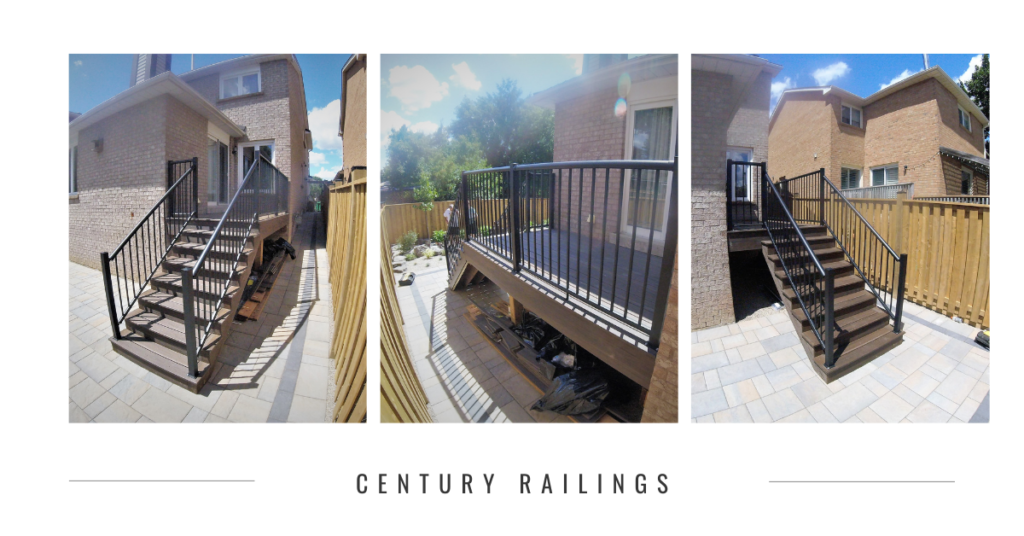 I often work with PVC decking. I really enjoy how easy it is to work with, as well as the number of colours that are offered for each product. I love being able to rip up that old falling apart deck the customer may have and replacing it with a new PVC deck, and making their backyard a beautiful place to escape and enjoy for many years.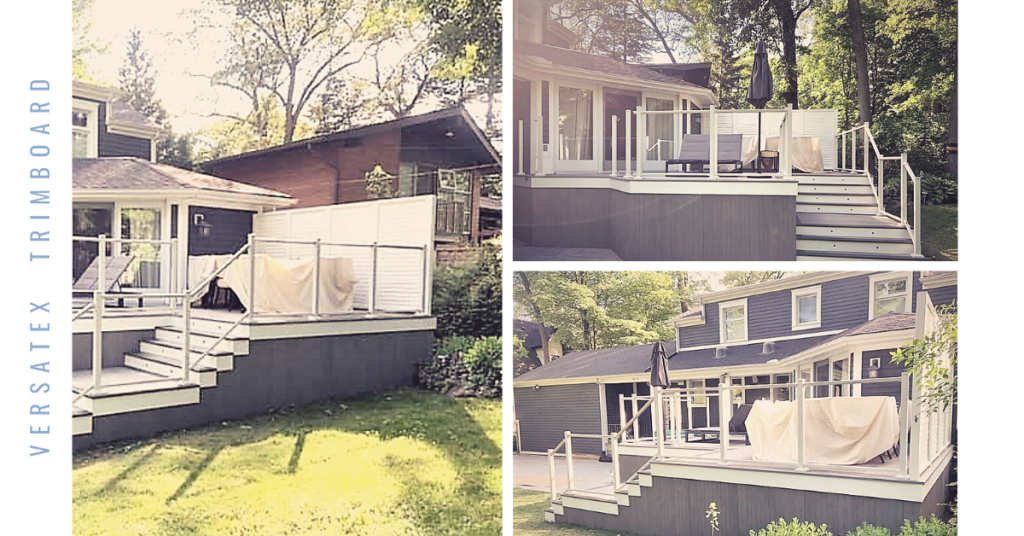 What warranty do you offer on your work or the products?
BlueCollar Carpentry offers a 5-year workmanship warranty on projects. There is also a warranty on the material that the manufacturer offers.
How do you approach each project?
When approaching a new project with a potential client, BlueCollar Carpentry requests standard information (i.e. size of project, type of material desired, speciality items) and gives a realistic budget estimate. In the beginning, we make suggestions on what types of material we think will best suit their project (i.e. colour of decking or stone).
Some clients already have a design and material picked out, which leaves me with one job. Make their ideas become reality.
What trends do see in the future for your industry?
I see a lot more inlay features coming up like a herringbone inlay. I also can see aluminum/steel framing becoming a popular option.
Do you have a favourite building accessory product you like to use and what is it?
I like to use Fusion Stone and Versatex on some of the projects. To really make a deck build stand out, using Versatex Trimboard or Fusion Stone in there somewhere can really make a difference.
I also really like working with Century Railings. It is a very easy railing system to work with, and I love the way it looks. I find railing can really make the project.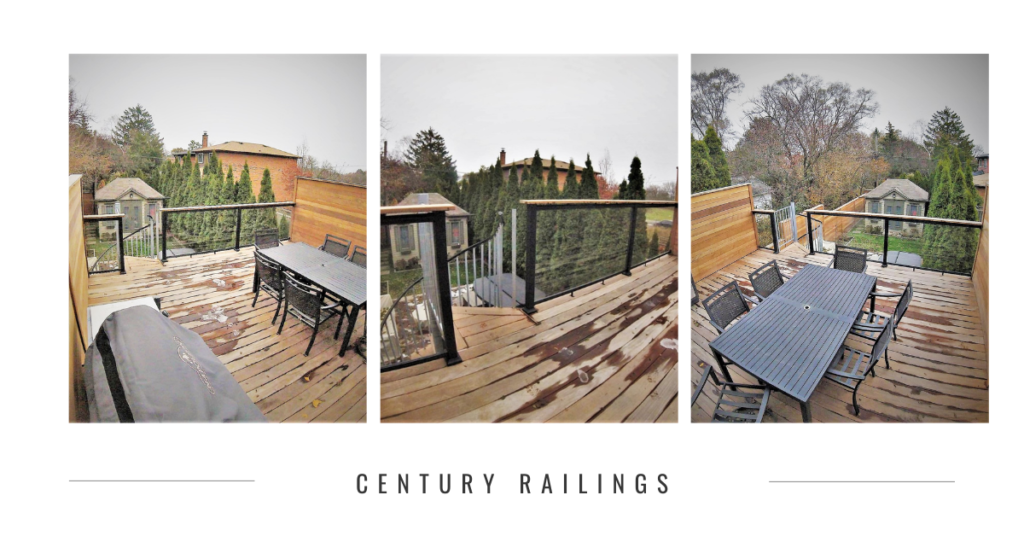 Is there a product you really want to try?
I have seen the Maibec CanExel engineered siding. I would love to be able to somehow get that into one of the projects I do. Maybe for siding on a shed. That could definitely make it stand out.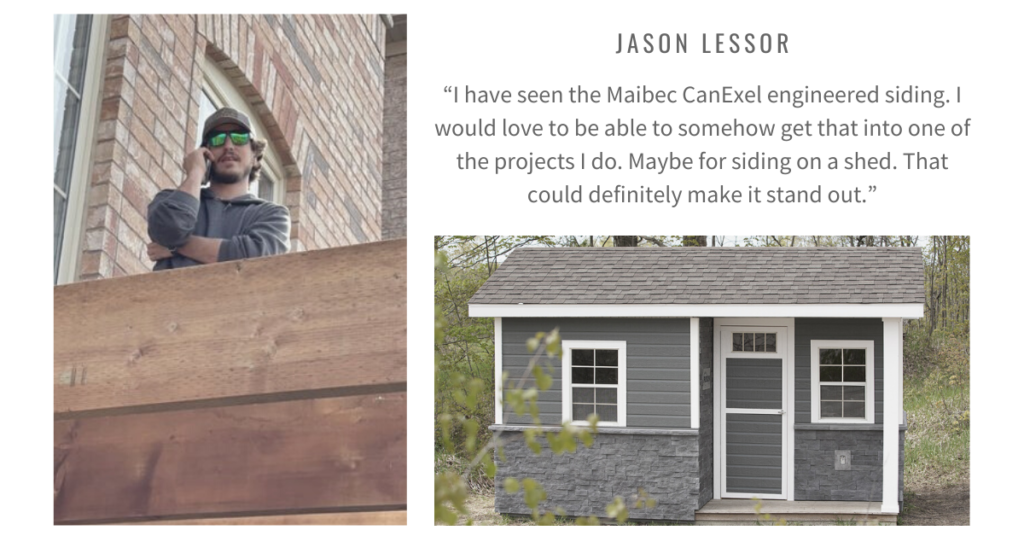 Do you have a product you use that you just can't build without?
On every project we build, we need to have FastenMaster screws. Building without those just doesn't feel right.
How do you find out about new products?
We find out about new products from company reps and building suppliers when we go in and talk to them. Trade shows are also a good way to find out about new products and seeing them.
We find talking to a company rep or going into a building supplier is the best way to find out about new products. For instance, colour options, how to work with them, what the warranty is, and anything else that would be important with this product.
Contractors often receive swag from manufacturers and suppliers. What's your favourite swag?
We love all kinds of swag! My favourite swag from manufacturers and suppliers would be shirts, sweaters and hats. I like being able to represent the places I get my material from.
What's the best advice you've ever received?
Some of the best advice I have ever received was to treat every project as if it was my own. If I wouldn't be happy with the work at my own place, then it won't be good for a customer. Take your time to do it right the first time and make sure you are happy with everything before you leave the project.
Who is your main building materials supplier?
Right now, I buy all my materials from a local lumberyard. We haven't found a major one yet, but we are hoping to find a main building materials supplier soon.
What social media channels do you use?
Instagram: bluecollar.carpentry
facebook: bluecollar.carpentry
***

CanWel would like to thank Jason Lessor for taking the time to share these projects and insights with us. In the meantime, stayed tuned for our next Contractor's Corner. Follow us on social to find out when our next feature will be posted.
If you're a contractor and want to be featured in an upcoming Contractor's Corner blog post, message us and we'll send you the details. If you'd like to share your photos of your latest project with us on Instagram, tag us @canwelbuildingmaterials with #canwelpros