This week we have the pleasure of featuring Dan and Breanne Gaudreau owners of Edge Roofing Ltd. Based in Nelson, British Columbia, Edge Roofing is a family run business working on a variety of projects over the years. Here's their story.
CanWel: What is the history of your company?
Breanne Gaudreau: In 2006 Edge Roofing Ltd. was established and since its inception, we have done many projects ranging from garden sheds, custom homes to historic commercial buildings.
Whether you are building a new home, doing an addition or re-roofing your home, our dedicated team works efficiently to get your project done accurately the first time.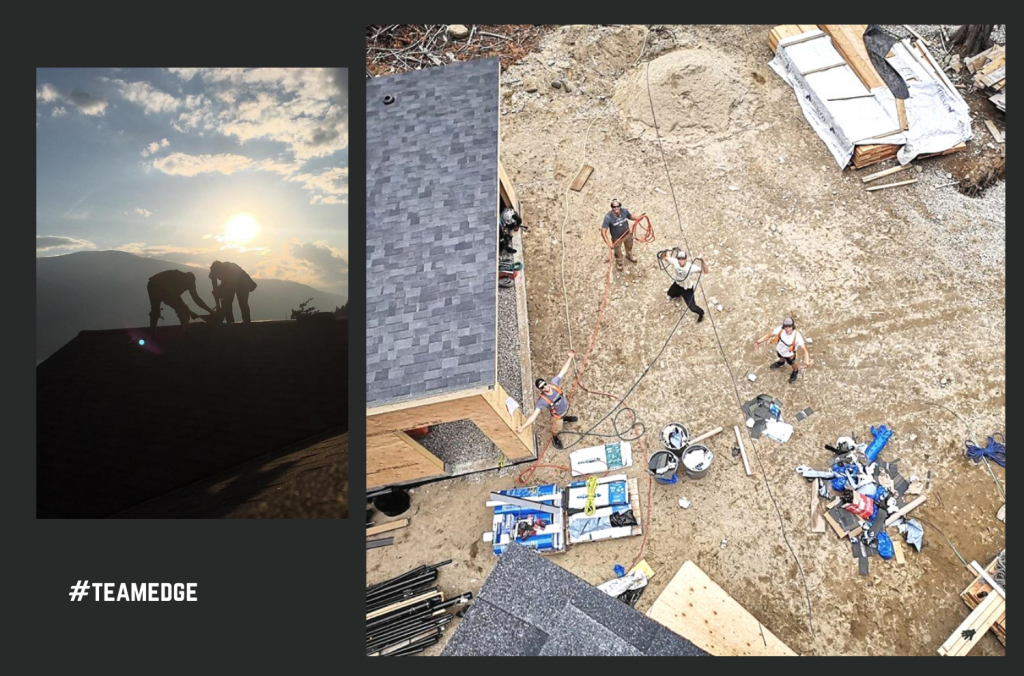 Edge Roofing Ltd. uses only the highest quality of materials and employs experienced tradesmen to ensure quality work.
What makes your roofing services stand above and beyond other local companies?
We are fortunate to have a business in a wonderful community that supports local businesses. Edge Roofing prides itself in the workmanship that we provide for every job. We strive to be leaders in our industry, not just in our workmanship but as well as the company culture that we provide for our team.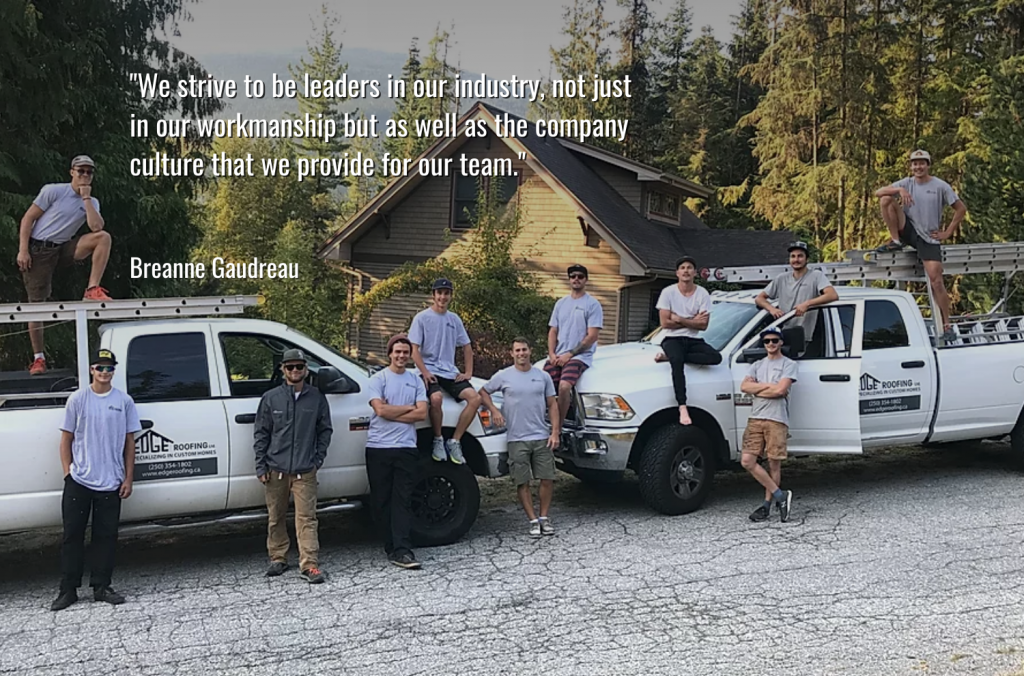 Last year we were the first ever construction company to be recognized by our local Chamber of Commerce and won the award for Professional Service Excellence!
We are proud of what we are doing in the construction industry.
Can you tell us about one of your favourite projects and why?
Our local Civic Arena for the City of Nelson would be a team favourite. It was a big job, 25,000 square feet, and was one that our whole team worked on together for 10 days. It was a job that took a lot of planning and coordinating with many different people.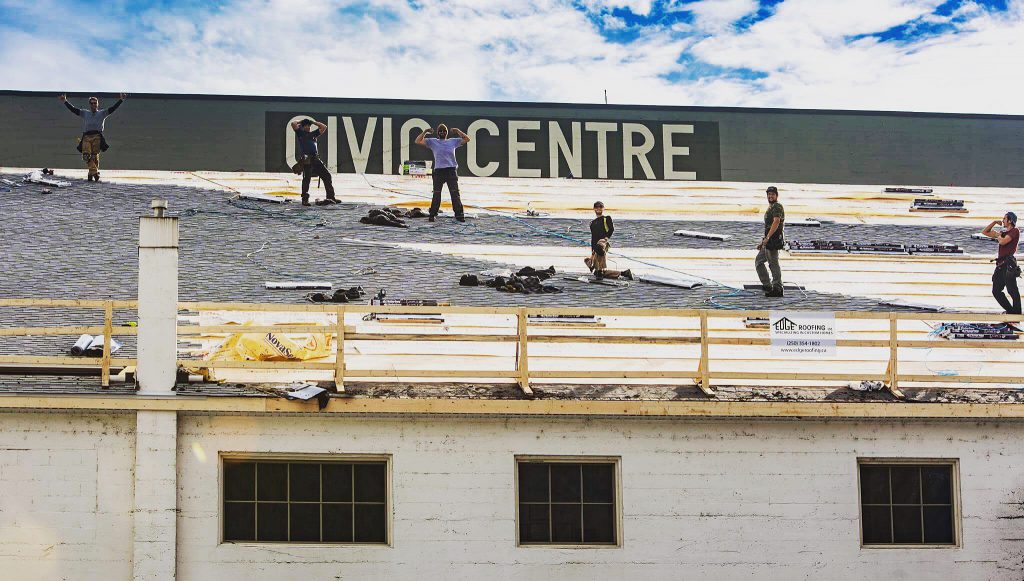 Why do you work with NovaSeal?
We use NovaSeal® Premium Roof Underlayment because it's a trusted brand that is durable, waterproof and environmentally friendly.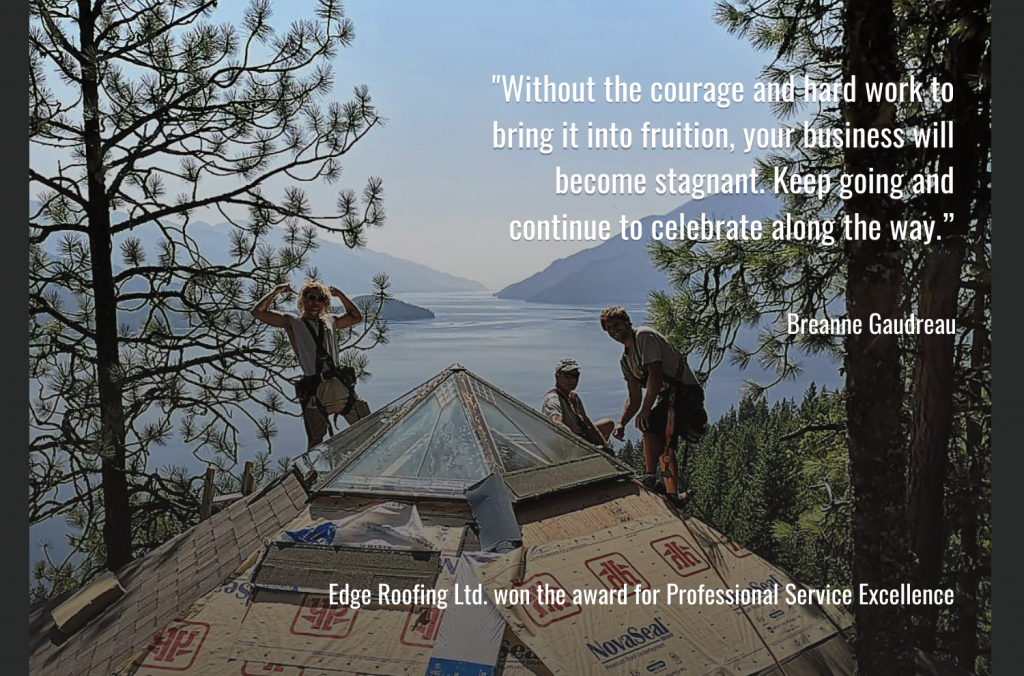 What trends do you see in the future for your industry?
I think that we see more companies using sustainable products, as well as more post consumed recycled products and the use of solar panelling on roofs.
What's your favourite accessory product?
Velux skylights and sun tunnels are an amazing addition to any home. They add natural light in rooms that may have no other options.
How do you find out about new products?
We work really closely with our local building supply store. We are very open to new ideas and suggestions that builders or reps of different companies present to us.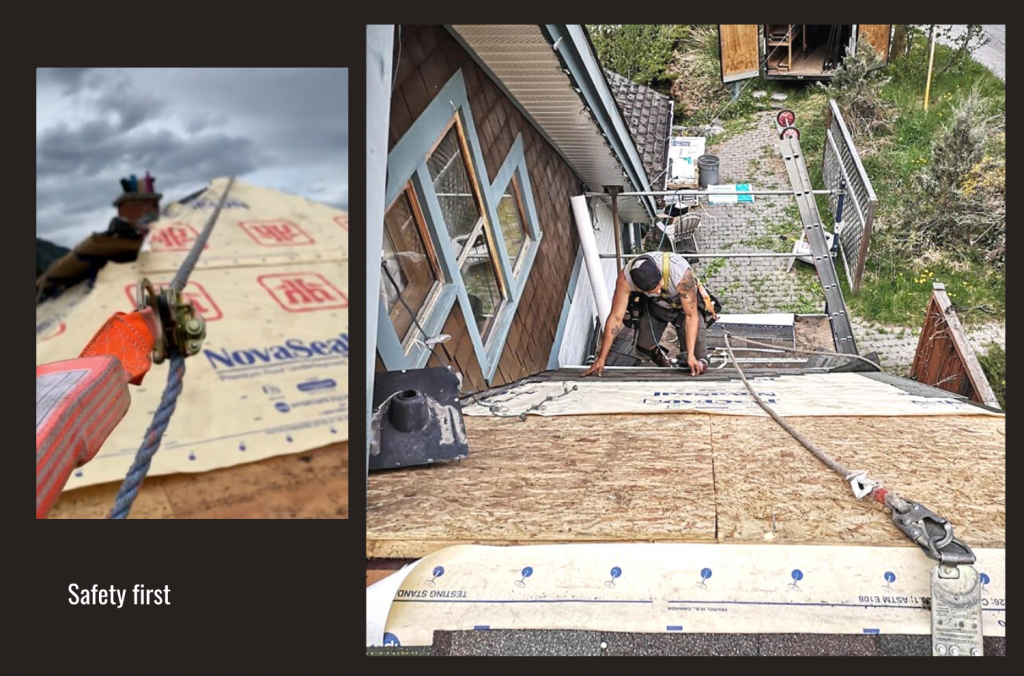 What is the best piece of advice you've ever received?
"Without the courage and hard work to bring it into fruition your business will become stagnant. Keep going and continue to celebrate along the way."
What social media channels do you use?
Instagram: @edgeroofingltd
facebook: facebook.com/EdgeroofingLTD/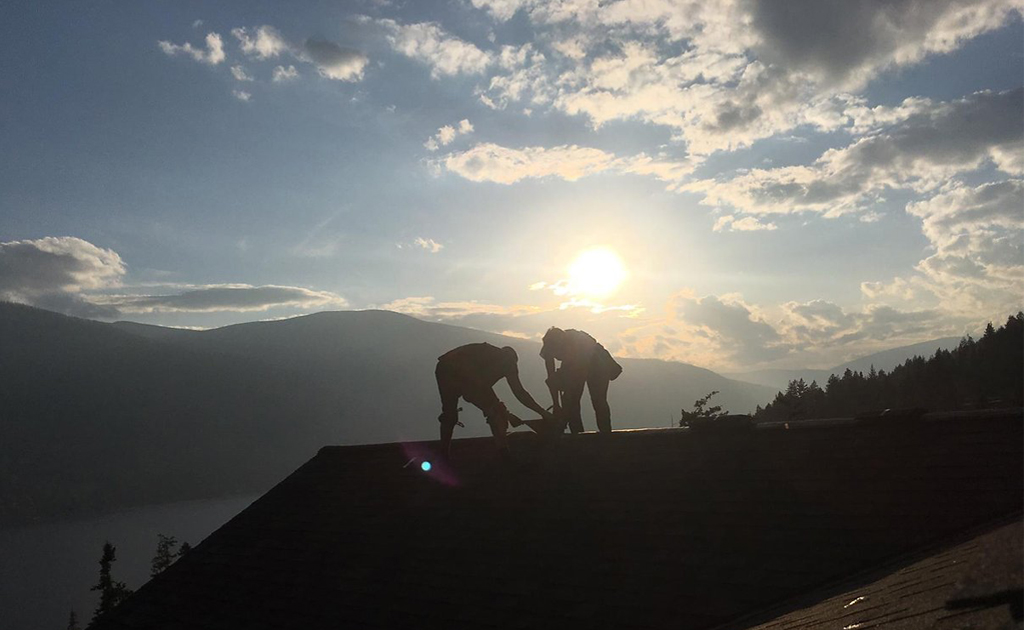 ***
CanWel would like to thank Breanne Gaudreau for taking the time to share her projects and insights with us. In the meantime, stayed tuned for our next Contractor's Corner. Follow us on social to find out when our next feature will be posted.
If you're a contractor and want to be featured in an upcoming Contractor's Corner blog post, message us and we'll send you the details. If you'd like to share your photos of your latest project with us on Instagram, tag us @canwelbuildingmaterials with #canwelpros.