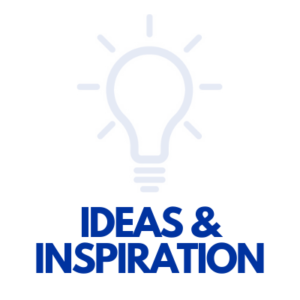 Looking for outdoor living space inspiration? We've rounded up some of our best suggestions to create your perfect backyard oasis. Whether you have a large backyard or limited space, these ideas are a great inspiration for fun family activities like grilling and barbecuing or just relaxing and enjoying being outdoors.
Sheds
Are you looking to create more space at home? A shed could be just what you need!
With the uncertain state of our world, many people are forced to rethink their work environment. Sheds are a great way to create work-life balance by separating your leisure space and your workspace. Sheds are versatile in many ways and give you the option to create more room for hobbies, entertainment, or work without having to undergo a costly renovation.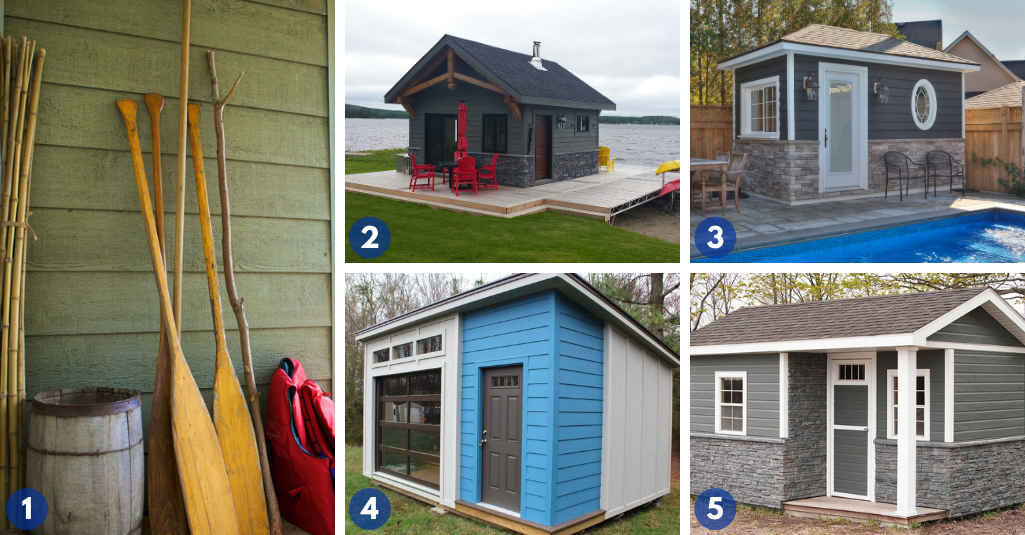 Privacy screens & pergolas
Screening the neighbours!
Looking to create the perfect backyard oasis? Privacy screens and pergolas are a unique and stylish way of doing just that! Pergolas and privacy screens offer shade and UV protection while still remaining stylish. Not only will you be transforming your backyard into a personal vacation spot, but you'll also be creating an inviting space to entertain future guests.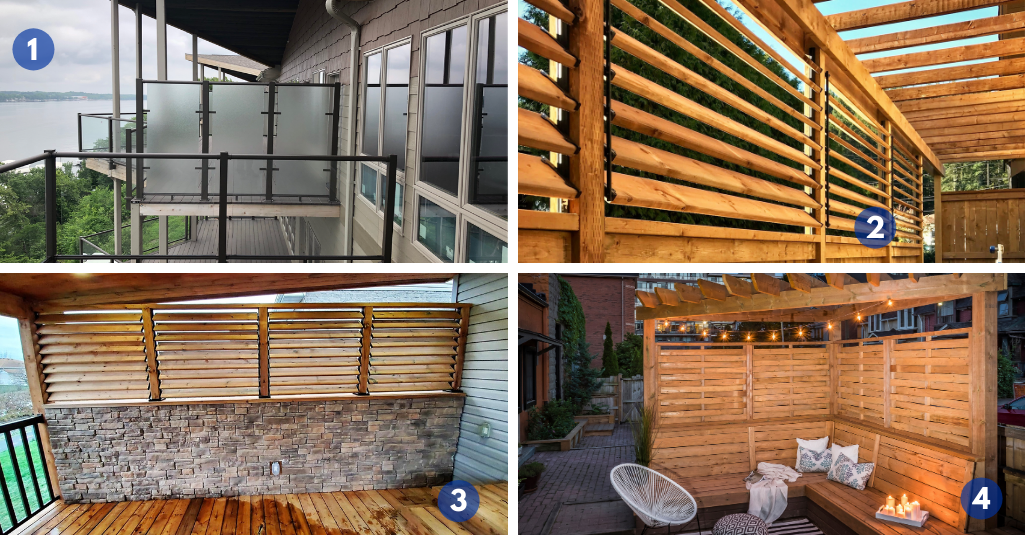 Outdoor fireplaces & kitchens
Enhance your outdoor experience with an outdoor fireplace or kitchen
Elevating your backyard in such a way makes you feel like you're on vacation without having to actually go anywhere. Perfect for entertaining friends or just enjoying some quality family time in the backyard, it's important to create a cozy and welcoming environment. With everyone spending more time at home, an outdoor fireplace or kitchen could be just what you need to unwind after a long day.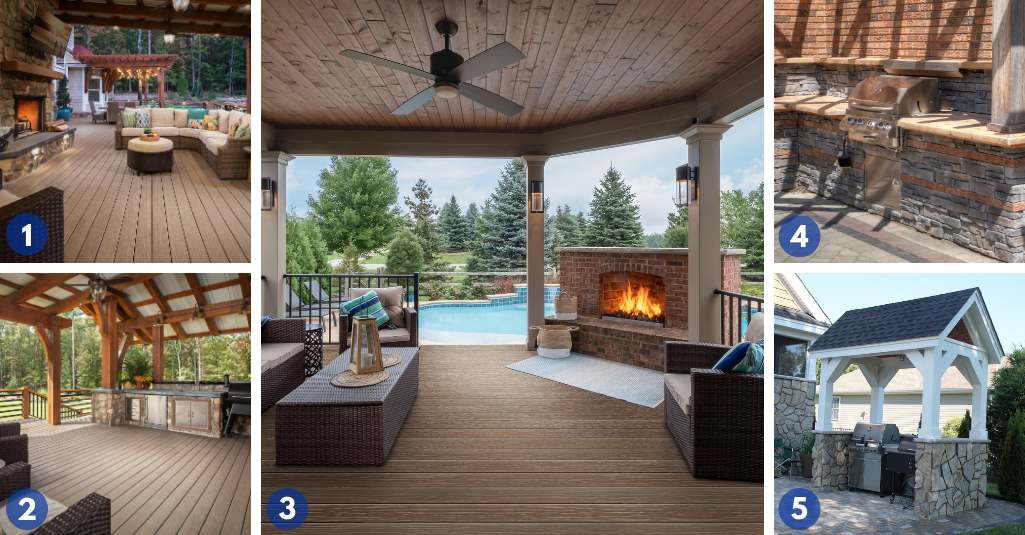 – 3. MoistureShield Composite Decking makes a great foundation for fireplaces and kitchens
Fusion Stone BBQ surround
VERSATEX BBQ shelter
Pools & water features
Pools and outdoor water features can revolutionize your backyard experience
Not only do pools promote cardiovascular health and fitness, but they enhance the natural beauty of your backyard. Transform your outdoor living environment into a place of entertainment and joy while encouraging more time spent outside in the sunshine. Your outdoor oasis deserves a pool deck that stands up to the elements and MoistureShield Composite Decking is the only board protected with the strength of Solid Core. That means it's the only decking product that can have direct contact with water without any structural field failures. Available with CoolDeck® Technology to help reduce heat by up to 35% so your pool deck can stay much cooler under the hot summer sun!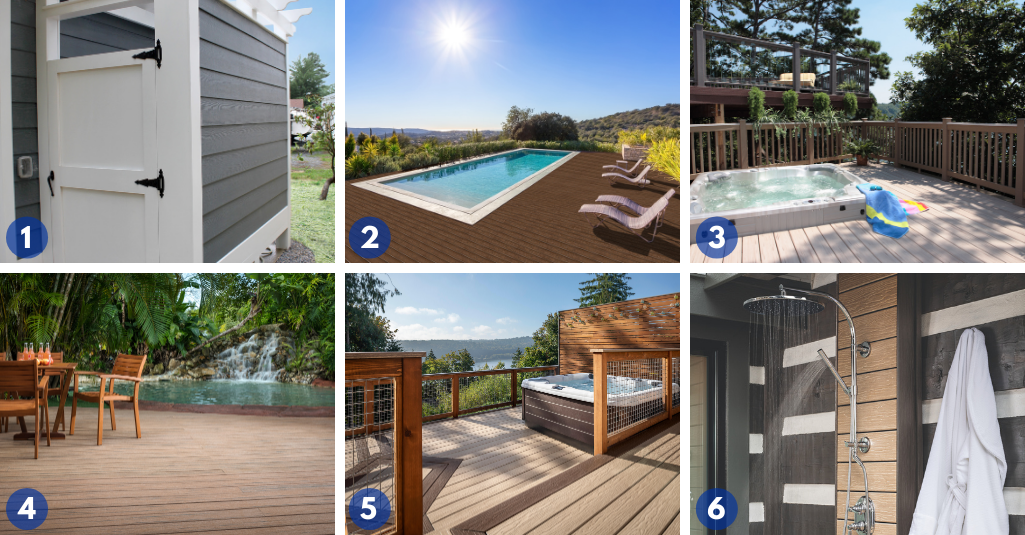 VERSATEX Trimboard & Sheet makes an excellent choice for an outdoor shower area
Docks
Life is better on the water when you're worry-free
The great thing about docks is they're located over water, which means boat time. The not so great thing about docks is they're located over water, which means high exposure to moisture for the decking. While all decking faces the ravages of sun and rain -and sometimes ice, decking for residential dock and marina applications also must endure frequent soaking from waves and wet feet. Docks or pier decking must also meet a host of other criteria, whether used on a private dock for a single boat or for a commercial marina with hundreds of boat slips.
Key traits to consider when choosing decking materials for docks or piers include:
Moisture resistance
Heat resistance
Splintering
Style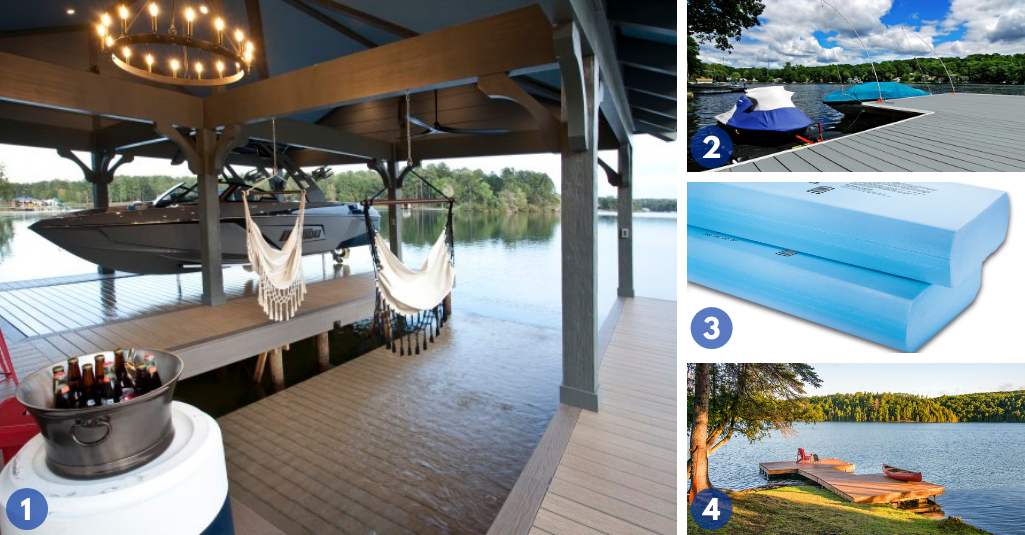 Marina in Quebec
Create DIY floating structures with Styrofoam™ Brand Buoyancy Billets
MicroPro Sienna lakeside dock
Columns & wraps
Get wrapped-up!
Boost your curb appeal with columns and wraps. Easy installment allows you to cover up any unsightly support posts and instantly adds an element of luxury and style. In a few simples steps you're able to completely transform the outer look of your home.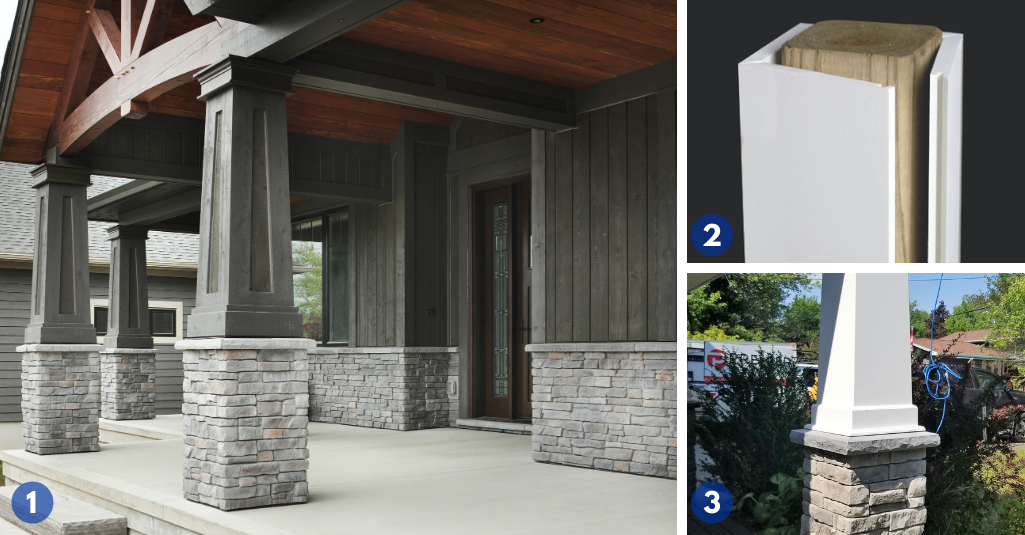 Fusion Stone column wrap – learn how: project video
VERSAWRAP joints are inter-locking with a unique design to allow for easy alignment and additional surface area for bonding
Four-piece tapered VERSAWRAP for a Craftsman style
Porches
Embrace every season outdoors with a brand new porch!
In addition to porches providing shade during the warmer seasons, they also provide shelter so you can enjoy a hot cup of coffee outside during the colder months. Porches manage to give your home more curb appeal while also creating an inviting hangout spot for friends and family. Throw in some mood lighting and greenery, and you'll never want to spend time anywhere else!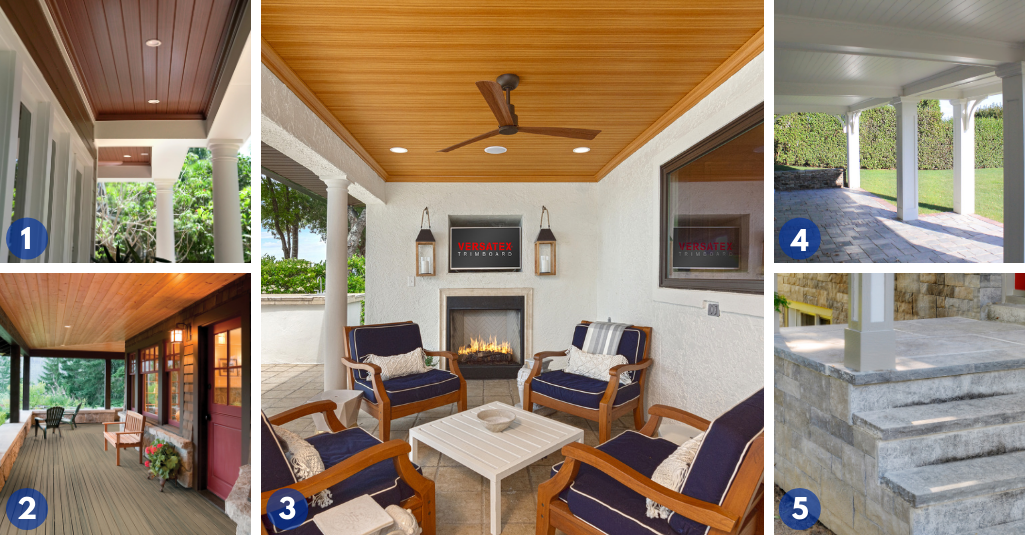 Gardens & planters
Many are choosing to create backyard jungles as a way to escape the day-to-day. Bring character to your outdoor oasis by spicing up your landscape with planter gardening. This gives you all kinds of design and sizing options while letting you express your individual style. By recycling materials used for other home projects, you're able to spruce up your space while keeping costs low. Now is the time to embrace your green thumb and start those gardening projects you've been thinking about!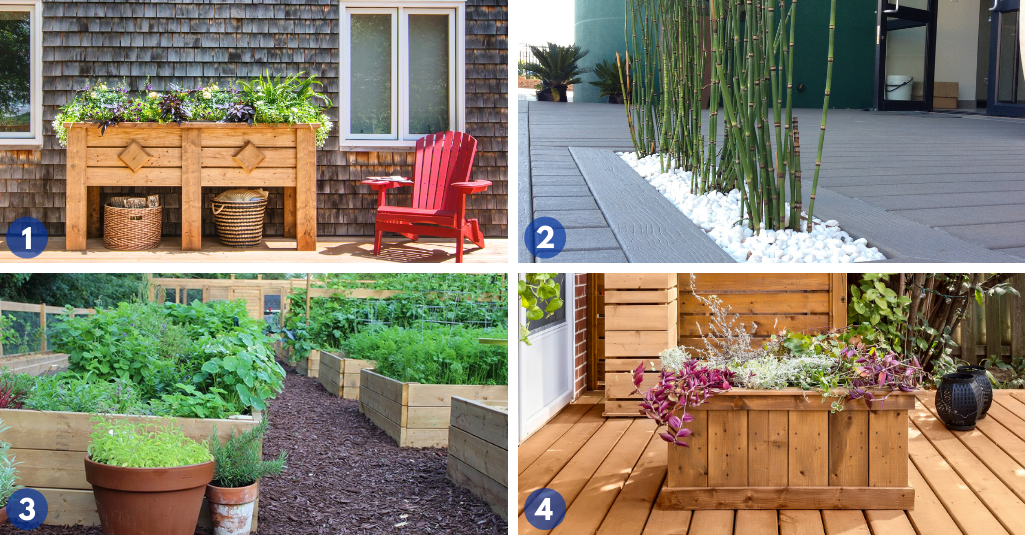 MicroPro Sienna raised planter boxes (see project plans)
MoistureShield Composite Decking built-in planter
– 4. MicroPro Sienna garden boxes
***
We hope these will be helpful for getting your home and outdoors a little more spring summer-ready. What's your next outdoor project? Share your photos of your latest project with us on Instagram. Tag us @canwelbuildingmaterials with #canwelpros and follow us on social for more ideas & inspiration.