This week we have the pleasure of featuring Peter Flemming, of Flemming Renovations Inc. Peter is a red seal Carpenter born and raised in Shelburne, Nova Scotia now residing on the Eastern Shore. "When I realized that it was the field of work I wanted to be in," he writes, "I enrolled in the carpentry program at NSCC. I graduated from that program and became red seal certified in 2011." This is where his story begins.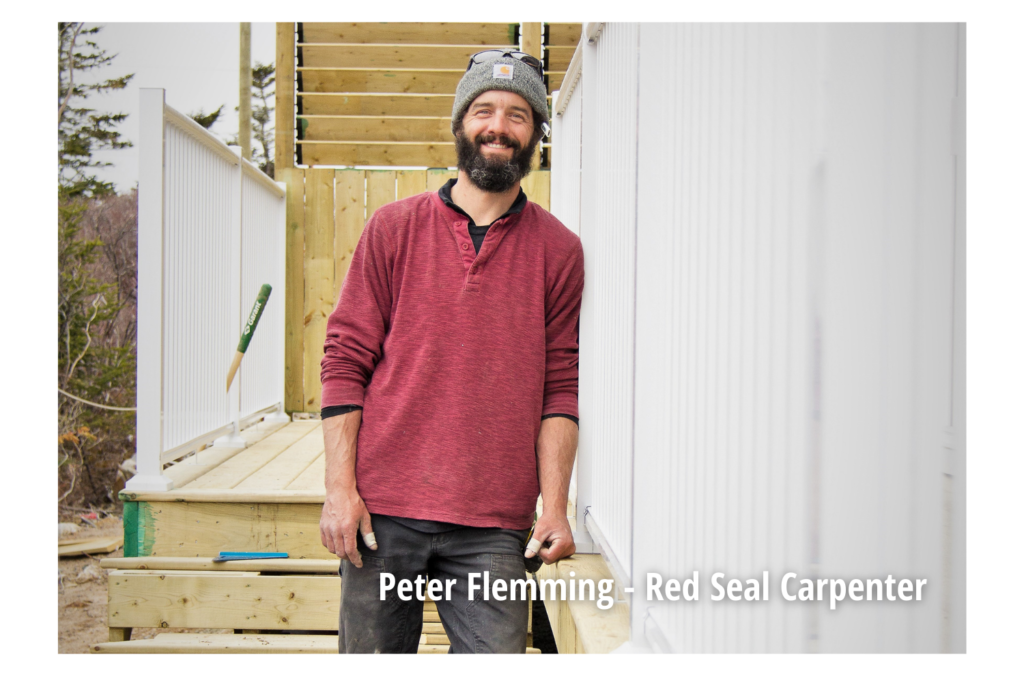 CanWel: What is the history of your company?
Peter Flemming: I was introduced to carpentry in 2004. I started my own residential renovation company alongside my wife in 2019. We service the Halifax Regional Municipality (HRM) and surrounding areas. Decks (framing, decking, stairs and rails) have been my specialty since going out on my own. I also enjoy however, installing kitchens, basement renovations, siding and small additions.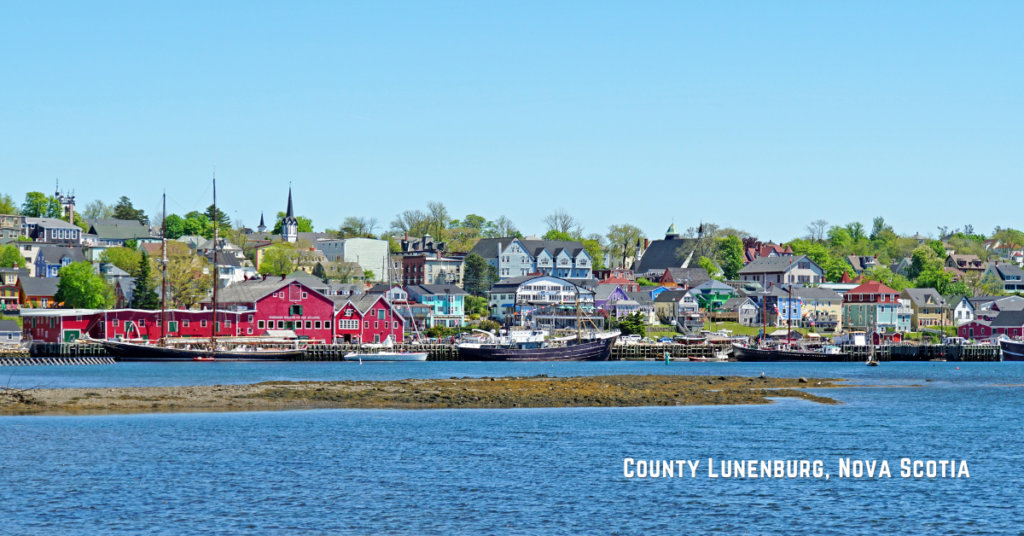 What services do you offer?
We offer contractor and carpentry services. We do support clients with design, but for anything complex, we would connect with independent designers.
Can you tell us about one of your favourite projects and why?
There was a deck project we did last year in the Peggy's Cove area. We used a white Century Railings system paired with slim white pickets and tempered glass. The house sat up on a hill overlooking a bay and the clients wanted to make sure that they'd always be able to take advantage of the view. The glass ensured there was no barrier between the client's house and the view. The white railing matched the white trim on the siding and windows and just made for such a nice sleek look.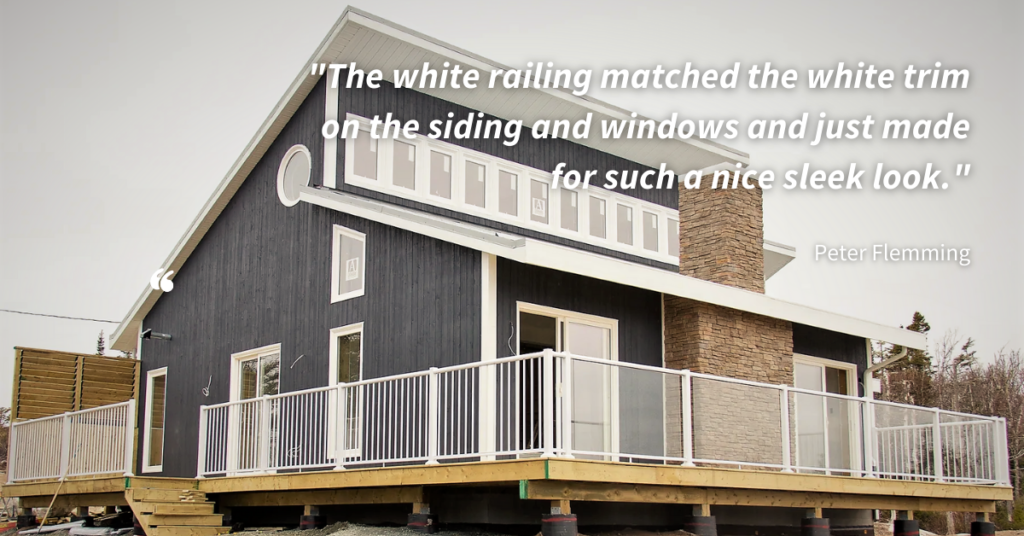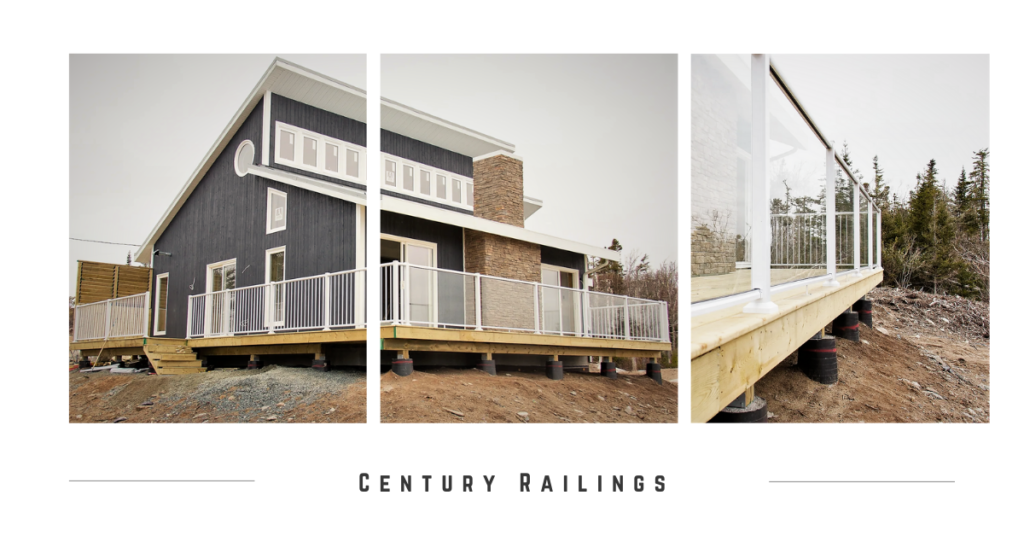 Why do you work with …?
I work with MicroPro Sienna on all of my decks, including the framing and the majority of my deck boards.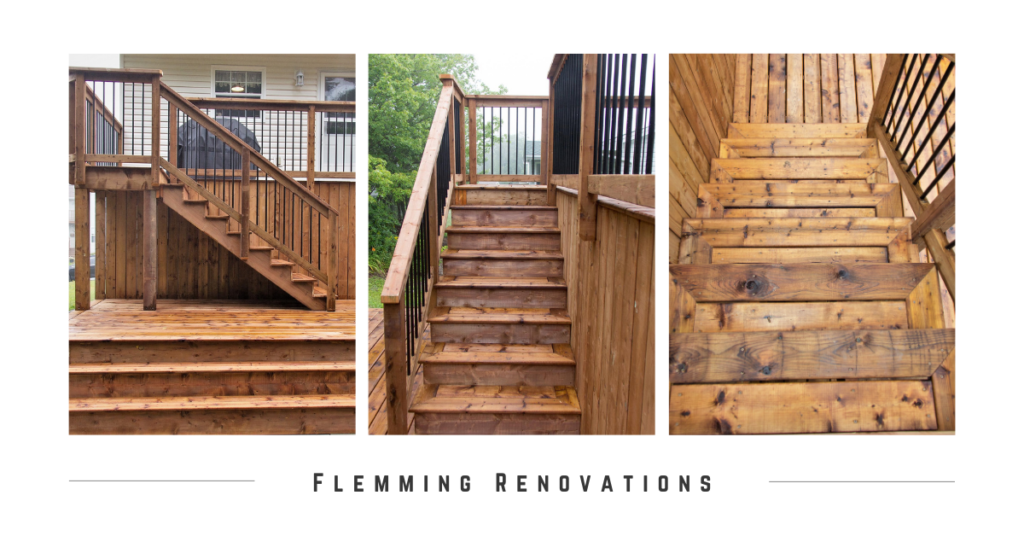 I work with Century railings. As far as aluminum railings go, it is a great product to work with. I like the way it clips into place easily. The accessory brackets go together smoothly.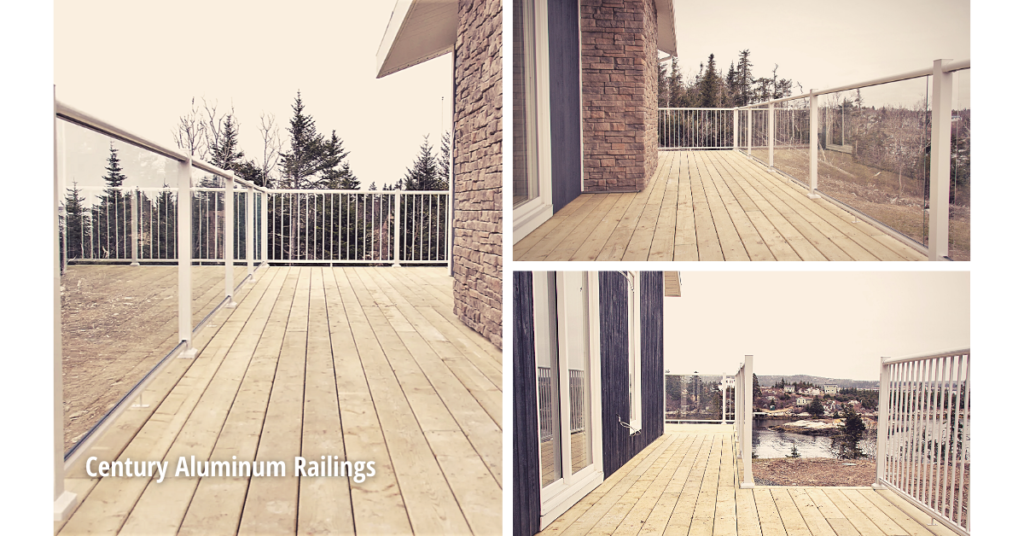 I work with GRK fasteners. They are by far my favourite framing fastener, as you don't need to pre-drill as you would with lag bolts or carriage bolts. I use them on all of my Micropro post installations.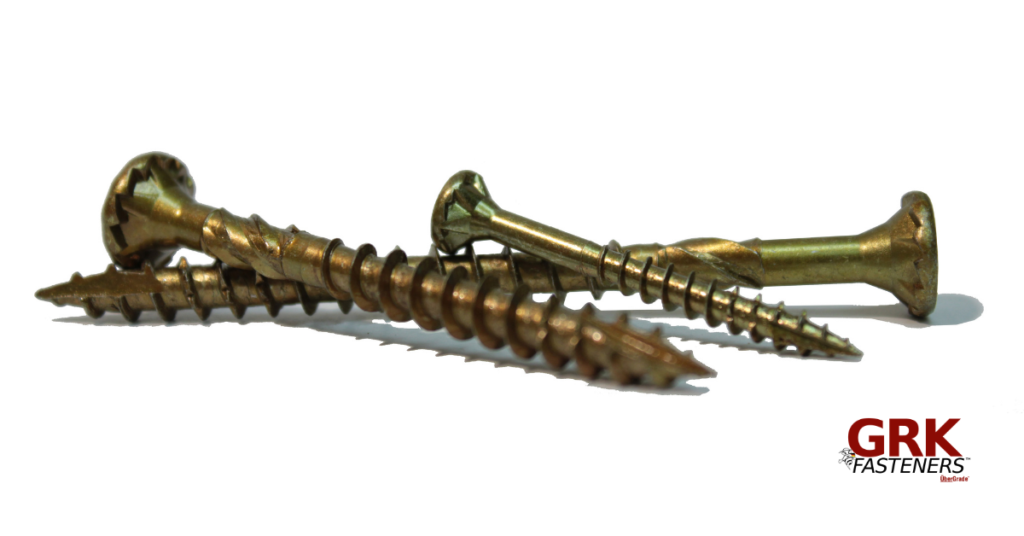 The Versatex column wraps are a great product, as you can simply cover up an existing post and have it look great.
What warranty do you offer on your work or the products?
We offer a two-year warranty on labour and installation. We also discuss with clients the warranty provided by product suppliers. Any time we have a call for a deficiency, we respond as promptly as possible and repair the issue.
How do you approach each project?
On an initial consult, I ask what clients are looking for. I like to understand their vision, and to determine what they want versus what they need. We'll talk about the scope of the project, the budget and material selection. I've had some clients who are happy to go out and shop for the materials/products they want to use, and others who prefer to leave that up to me – in which case I would offer them a few options based on their vision, budget, etc.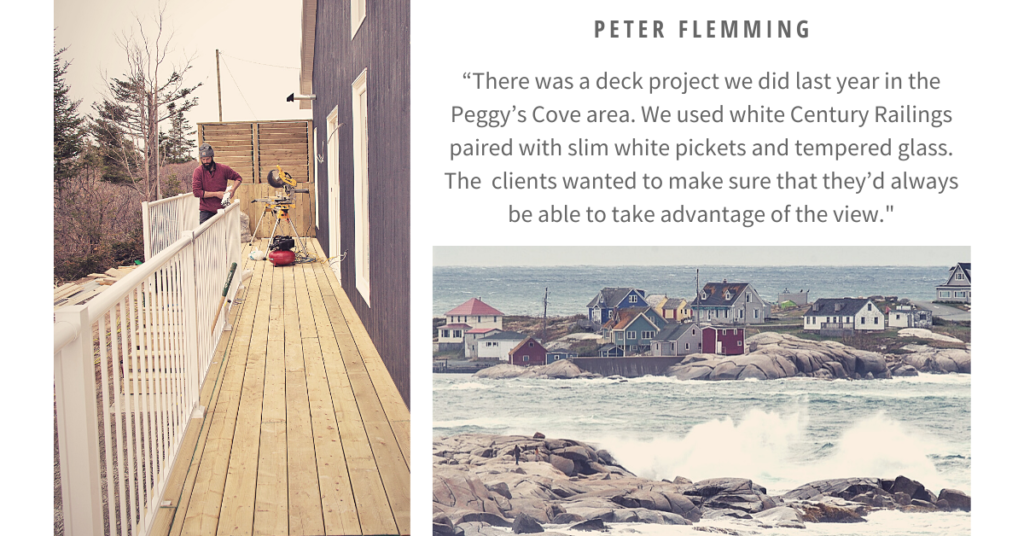 What trends do see in the future for your industry?
I find aluminum railings are really taking off. I think durability, the life of the product, maintenance, and look all come together in this product.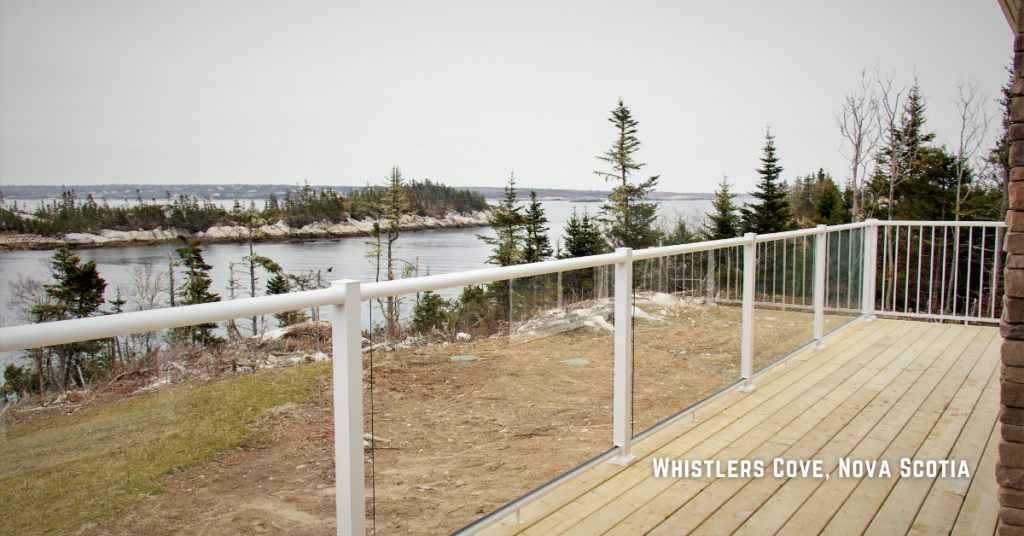 With the current world climate, it seems that outdoor living spaces have become a major focus. We want them to look great, while at the same time being functional and comfortable.
Do you have a favourite building accessory product you like to use and what is it?
GRK fasteners are a favourite of mine. I like to use the 3 1/8" framing screws because traditional wood screws have very poor shear strength and I can trust these screws to hold and not break. I also like the 6" RSS screws for my handrail post attachments. I don't have to pre-drill and they always draw the material I'm using tightly together – I never need to pull them out.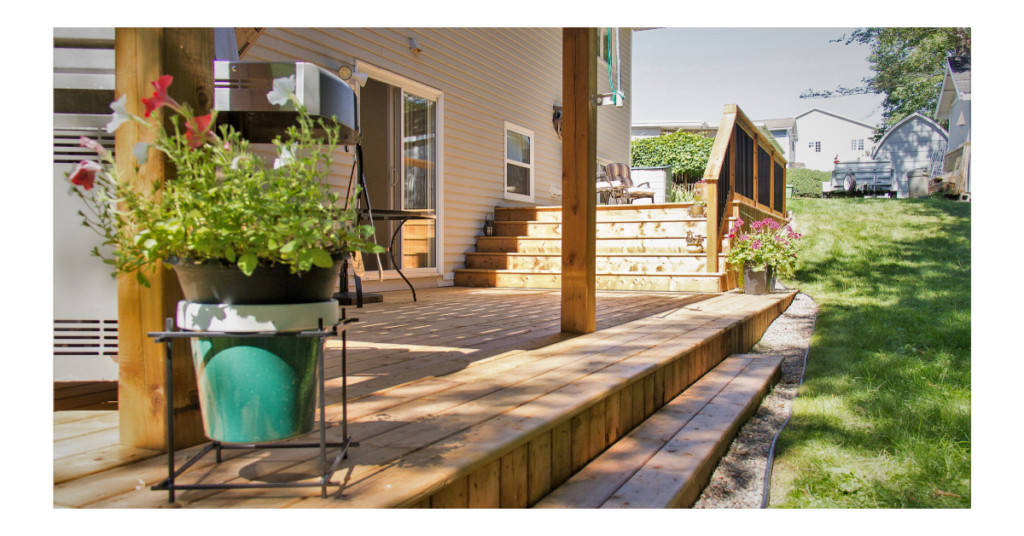 Is there a product you really want to try?
I'm really looking forward to trying James Hardie Fiber Cement Siding again, as I used this product about 10 years ago and I really like the durability of fibre cement siding.
Do you have a product you use that you just can't build without?
GRK fasteners. Now that I've used them, I'll never go back to carriage bolts or lag bolts.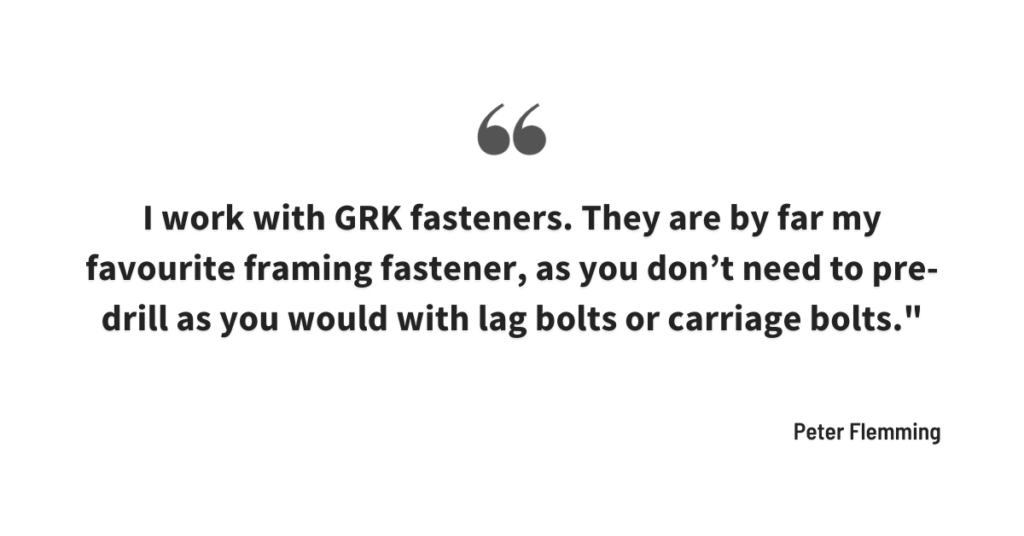 How do you find out about new products?
Primarily through building suppliers, other builders, and social media.
Contractors often receive swag from manufacturers and suppliers. What's your favourite swag?
When I get swag, I like stuff that I can use on the job. In the past, I've received deck board spacers from Timbertech and they were a very helpful accessory for deck building.
What's the best advice you've ever received?
I can't remember exactly how it was worded, but something like, "Some of the best business moves are the jobs you don't take." As time goes by and we have more experience with our own business, we've learned a lot about needing to make choices for our business and being really intentional about what our business is, and what we are not willing to compromise. We need to stay true to our business and our values and also not burn ourselves out.
Another thing I've been told is, "A short pencil beats a long memory." I have learned to take good notes about projects, and keep good records. It helps with client communication, so I always have reminders and a reference point for other work.
Who is your main building materials supplier?
Rona
What social media channels do you use?
Instagram: @flemmingrenos
facebook: Peter Flemming
Website: flemmingrenos.ca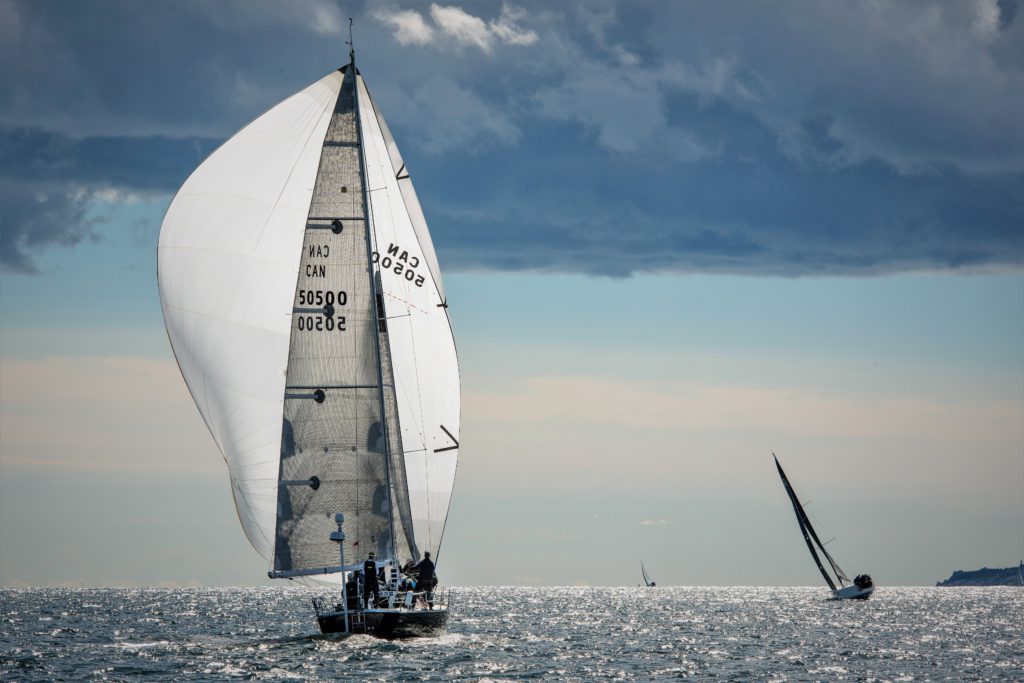 CanWel would like to thank Peter Flemming for taking the time to share these projects and insights with us. In the meantime, stayed tuned for our next Contractor's Corner. Follow us on social to find out when our next feature will be posted.
If you're a contractor and want to be featured in an upcoming Contractor's Corner blog post, message us and we'll send you the details. If you'd like to share your photos of your latest project with us on Instagram, tag us @canwelbuildingmaterials with #canwelpros